In recent years, refractory materials have been rapidly expanding due to the rapid development of the national economy. China has become a major producer and exporter of refractory materials in the world. The development of the refractory industry is closely related to the retention of domestic mineral resources. China's magnesite is rich in resources, and magnesite, one of the three major refractory raw materials, supports the rapid development of China's refractory materials in the past decade.
Magnesite resource distribution
Worldwide, magnesite is unevenly distributed, mainly in Russia, China, North Korea, Australia and Brazil, of which China accounts for 21%, second only to Russia in the world. In China, the distribution of magnesite resources is uneven, and most of them are concentrated in Liaoning Province. Only the reserves of magnesite in Liaodong account for more than two-thirds of the country's total, followed by Shandong Province.
Introduction to magnesite
Magnesite is a carbonate mineral of magnesium, which is classified into crystalline magnesite and amorphous magnesite depending on the state of crystallization. The crystalline magnesite is a rhombohedral crystal, and the amorphous magnesite is in a colloidal form. The former has a complete solution of lithium, the latter generally has a dense block shape, a slightly higher hardness, and the fracture is a distinct shell shape.
Application of magnesite
Since the calcined products of magnesite have different chemical properties and characteristics, the use is also different. Light burnt magnesium is mainly used to make cementitious materials, such as magnesium-containing cement, heat-insulating and sound-insulating building materials, and also as ceramic raw materials. After chemical treatment of light burnt magnesium, a variety of magnesium salts can be prepared and used as raw materials for medicine, rubber, rayon, papermaking and the like. Magnesium cement composite lightweight wallboard Calcined magnesium is a typical alkaline refractory material with a refractoriness of up to 1920-2120 ° C, which is highly resistant to various molten metals and slag. Reburned magnesium is used as a refractory material in the metallurgical industry for the manufacture of magnesia bricks, chrome-magnesia bricks, magnesia, metallurgical powders, Magnesia brick fused magnesia is mainly used as a medium and high frequency induction furnace lining and magnesium bismuth for smelting special alloy steel, non-ferrous metals and precious metals. It can also be used as high temperature electrical insulation material.
Processing of magnesite
1 dressing
The purpose of magnesite ore dressing is to remove its harmful substances and improve the grade of ore, specifically to solve the problem of separation of silicate minerals from magnesite and magnesite and dolomite. At present, the beneficiation of magnesite is mainly by methods such as hot selection, flotation, and chemical beneficiation.
2 calcination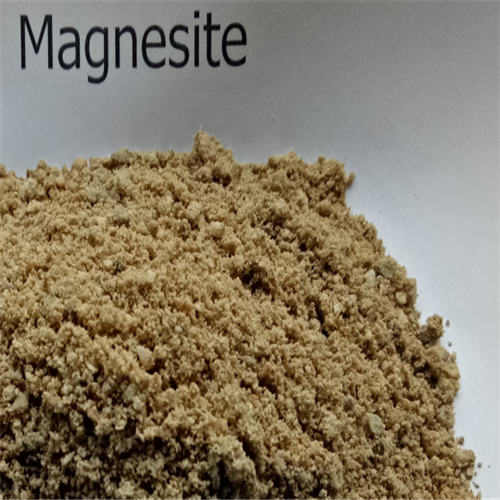 Calcination of magnesite at different temperatures can produce magnesite clinker with significant differences in physicochemical properties.
In the calcination process, impurities in the magnesite, such as SiO2, Al2O3, Fe2O3, CaO, etc., can form various crystalline and vitreous minerals with magnesium oxide, and CaO is in a free state during calcination, and easily absorbs water to form. Ca(OH)2 or other compounds, thereby affecting the refractoriness, sintering properties, load softening temperature, compressive strength, and the like of the refractory product.
FENGCHENG CITY HEQI BRUCITE MINING CO., LTD is registered in Dandong city, Liaoning province. Sufficient talent reserves, proper environmental governance, convenient transportation and communication.We are mainly engaged in the purchase, processing and sales of mineral products.
Main products: magnesium hydroxide flame retardant and brucite powder. Complete specifications of products, welcome to visit our factory guidance.
Since its inception, with "business integrity, standard services, sustainable development, commitment to the community" is the principle of the company. Our company has a good reputation, which is oriented by customers' demands, strives for survival by quality reputation, relying on high-quality products and good services.